We want you to be comfortable with your choice in travel agent.
Check out our agent bios below to get to know us better.
Then Contact Us or fill out our Quote Request Form.
We can't wait to get to know your vacation dreams and make your wishes comes true!
Brian B.
AGENT & DISNEY ORACLE
I have been traveling to Walt Disney World Resort since 1974 and have visited well over 100 times.  It's been a big part of my life ever since I can remember. I've watched Disney World grow from one theme park to a true entertainment and family fun mecca.  I know all the ins and outs of planning a Disney vacation and love to share my knowledge with those who are traveling for their 1st or 101st time.
My love of Disney knows no bounds, and is very strong in my family.  My parents were cast members after they retired.  My wife, Allison also shares my love of Disney.  Our kids are following in our footsteps as well.  I am looking forward to sharing my passion for Disney with you!
I am also a huge Harry Potter fan and absolutely adore what Universal did with the franchise.  They have outdone themselves and have truly recreated the Wizarding World of Harry Potter.
Destinations Visited: Walt Disney World, Disneyland, Disneyland Paris, Disney Cruise, Universal Orlando, Universal Hollywood
I'm an adrenaline junkie so I like the big coasters!
Magic Kingdom: Space Mountain – can't get enough of the coaster in the dark, so awesome and my 2 older boys love it!
Hollywood Studios: Tower of Terror – truly amazing theming on this ride and the anticipation gets you more than the drop!
Hollywood Studios: Rock 'n Roller Coaster – a launch of 0-60 in 2.8 seconds while rockin out to Aerosmith? How can you say no to that!
Animal Kingdom: Expedition Everest – watch out for that Yeti, they really do exist.
Epcot: Soarin – okay, I know the rest are adrenaline rushes, but this one is calm and absolutely stunning
Universal Studios: Anything Harry Potter, I mean really, anything!!
Universal Islands of Adventure: First and foremost, see above, anything Harry Potter! Second is the Incredible Hulk Roller Coaster – this is a non-stop adrenaline rush!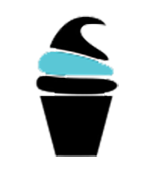 Walt Disney World
: Mickey Pretzel, I really want my own, but usually have to share. Also, I know the dole whip gets a lot of attention, but the lesser known, and in our opinion the better option, is a Citrus Swirl found at the Sunshine Tree Terrace in Adventureland, Magic Kingdom. In Epcot, the chocolate pretzel in Norway's Kringla Bakeri Og Kafe and Germany's Caramel Kiss are my favorites.  Check it out!
Disneyland: The classic Churro and Mickey Pretzel
Universal Studios: Butter Beer, mmmm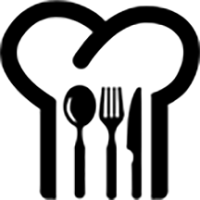 Magic Kingdom
: Be Our Guest for dinner is an awe inspiring and magical experience with amazing food. We love to sit by the floor to ceiling windows with snow falling outside (yes, it snows in Florida with some Disney magic!)
Epcot: The Garden Grill at the Land – this is a family favorite. It's a character dining experience and their breakfast and dinner are out of this world.
Epcot: Le Cellier – mmm, just writing about this makes me want to go. Epcot has so many choices for amazing dining experiences, too many to choose a favorite. But this one is a long standing favorite for my husband and I.
Hollywood Studios: Our family favorite is hands down the 50's Prime Time Café. Take a seat at mom's kitchen table and enjoy a healthy portion of mom's home cooking, but be sure to keep those elbows off the table!
Animal Kingdom: Tusker House – this breakfast is so fun with all your favorite characters and an amazing buffet selection. Don't miss out on the chocolate croissants, yummy!
Disneyland: The Plaza right on Main Street is a quick serve location for lunch and dinner and is a great place to grab a quick bite, but also offers an absolutely fabulous fried chicken meal.
California Adventure: Country Wine Trattoria – the lasagna is out of this world amazing, must try!
Universal Studios: See my note from above about rides? Anything Harry Potter goes for dining too. The Three Broomsticks offers a great selection of yummy bites and we absolutely love the, straight from the book, atmosphere here.