Book your
Magication with us!
Expert agents.
Best deals.
Contact us for a Free Quote.
We want you to be comfortable with your choice in travel agent.
Check out our agent bios below to get to know us better.
Then Contact Us or fill out our Quote Request Form.
We can't wait to get to know your vacation dreams and make your wishes comes true!
John C.
AGENT & DISNEY DORK
My history with the Mouse…
As a kid, I used to watch Disney movies on Saturday afternoons while my Mom cleaned house and on Sunday nights during The Wonderful World of Disney programs. This is when I learned that there was a place called Disneyland and you could visit the characters from the Disney films. I was hooked from that moment on. Since 1993, I have visited Walt Disney World at least once per year. Since Disneyland's 50th Anniversary in 2005, I have visited the California parks yearly as well. Recently I have been visiting Disneyland more because I now live in Phoenix and its closer for me to visit. 
My first time at Disney World…
I first visited the Magic Kingdom in January of 1993. As I was riding the ferry boat over, I started to get this intense emotional feeling. I was finally going to see first hand all of the Disney Magic up close. As I walked through the turnstile and stood in front of the Mickey Mouse topiary, all of a sudden, I dropped to the floor and kissed the ground before making way into the park!!!  
Why do you return?
Disney keeps changing all the time, adding and replace attractions and experiences. People ask me why I'm always visiting Disney. Its because there's always something new to do and see. Festivals, Holidays, Celebrations. No two Disney visits are ever the same, even if I were to repeat travel plans, its always special and unique. I do have my favorite attractions that I always visit on every trip (Haunted Mansion!!!). But any new experiences I enjoy makes the MAGIC shine on every trip.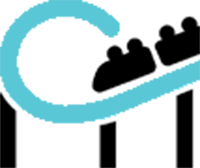 My Favorite Rides: HAUNTED MANSION!!! Especially the Disneyland version. It opened August 1969 and I was born November 1969, so we share a birth year. With its mix of laughs and not-so-scary frights, it's the perfect attraction at any Disney park. This year marks the 50th Anniversary of the attraction. Guess where I'll be on August 12th and November 29th 2019!!!
Favorite Things to Do: I love walking around the parks and taking pictures. I'm always taking pics on my trips. From the buildings, characters, shows, attractions & parades, daytime and at nighttime. I can never take enough pics at the Disney Parks.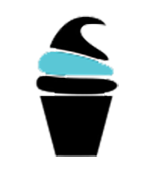 Favorite Treats:  DOLE WHIP!! MICKEY MOUSE ICE CREAM SANDWICH!! PICKLES!!!
Specializing In: Disney World, Disneyland, Multi-Generational Travel, Adult Only Travel, Solo Trips, Handicap Travel