Join Our Team!
♦ Earn Money Doing What You Love
♦ Help Others Have a Magical Vacation
♦ Learn Even More About Disney & Universal
♦ Get Travel Agent Discounts
♦ Flexible Schedule
♦ The Most Magical and Rewarding Job You'll Ever Have
Will You Go the Extra Mile to Make Someone's Vacation Extra Magical?

Then You're a Perfect Fit for Magication!
If you:
♦ are that person who is always planning their friends and family's Disney and Universal trips,
♦  love traveling with Disney and Universal,
♦ like meeting new people,
♦ want to work a flexible schedule,
♦ are motivated to plan that special magical vacation for others,
♦
and are a self motivated, dedicated individual,
then you should consider becoming a Magication travel agent.
This is not a Multi-Level Marketing Company.
Each Agent is its own Independent Contractor with Magication.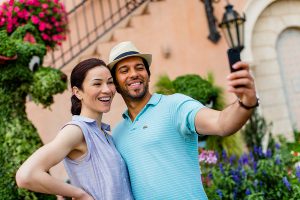 Responsive:  A Magication Travel Agent can have a very flexible schedule.  You can work your schedule around a family or other obligations.  However, there are times when deals come up often and are sold out quickly.  Therefore we want our Agents to be able to work with clients when these special offers arise, or when clients need assistance before and during travel.
Enthusiastic:  Clients are our first priority.  All of our Agents are excited to help others plan their own magical vacations to these top notch destinations.  If you love to parks, the cruises and the adventures and know what a great value they are, and want to share that enthusiasm with our clients then keep reading…
Our Mission
Magication's mission is to provide outstanding customer service to our clients.  
We go the extra mile to make sure our clients have a fantastic time and provide that little extra pixie dust to their vacation to make it extra special.  We are so excited for our clients and each vacation we help to plan.  When someone is planning their trip to Disney or Universal they have images of a perfect vacation and we do our utmost to help make their dreams comes true.
Our Agents
Experienced:  Each and every one of our Agents are hand picked by the owners.  Though no previous travel agent experience is required, we do make sure that each Agent has personal experience at the parks and first hand knowledge of planning a Magical Vacation before they are considered to join our team.
Professional:  Clients who are planning a Disney or Universal vacation will have high expectations for what they want to achieve on their journey.  We understand that this can be stressful, at times, for an Agent.  That's why all of our Agents will need to be able to handle our clients' expectations with grace and professionalism while providing that quality of service that built our impeccable reputation.
How Do I Get Paid?
All of our services are absolutely free to our clients!  Our clients pay the same amount whether they book through the destination directly or through us since our commissions are paid to us by Disney, Universal and other destinations (vendors). The commission range generally from 5-20% depending on the items booked. Magication offers a generation commission up to 80% of the commissions received from your bookings. Most commissions are paid to the Agent within 1 month of receipt from the vendor.
Other Benefits
Magication provides education beyond the introductory training offered through Disney and Universal.  
We offer
phone conferences to educate and support our team and a Facebook group for all Magication agents to share news and offer internal support.  We also offer onboard orientation and support so that you feel comfortable when working with your clients.
                                             

Discounts
As a travel Agent with Magication you will also receive Vendor Discounts including theme park tickets, resort stays, cruises, car rentals and more once you meet your sales goals!
What Will it Cost?
Magication charges an annual fee $150 which covers your email and annual background check.  When you earn a CLIA agent card there is a membership fee paid directly to CLIA.  We try to keep the fees low so you can focus on your success.  We include:
♦ Your first set of business cards
♦ Assistance & General Guidance in setting up your business
♦ Additional Education
♦ Team Support
♦ Personal Magication Email Address
♦
Ongoing Support
How Do I Apply?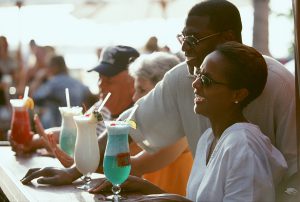 Fill out the online application here.  Once we receive the application we will review it and be in contact with you soon and potentially set up a zoom interview. If you are a good fit, we will continue the process by doing a full criminal background search.  We will then work with you on your contract and help get you registered as a travel agent. Once registered you can then work on your training through Disney, Universal and our other vendors.  We will then work with you on training on an individual basis. You can work remotely with Magication and can live anywhere in the U.S.
What Do I Need?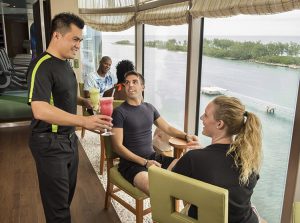 Though starting as a Disney/Universal Travel Agent does not require a lot of equipment, there are a few essentials:
♦ Computer Access with Internet
♦ Good Working Knowledge of Computers
♦ Location to Work Free From Distraction
♦ Smart Phone
♦ Email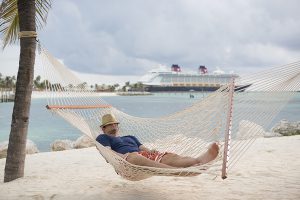 ♦ Ability to Organize and Multitask
♦ A Passion for Travel
♦ Ability to Meet New People
♦ A Great Personality!