A Home Away From Home
Paradise Falls &
Gracey Manor
About Us
A Magical Escape in the Heart of the Action
When you want to stay in the middle of all the fun but enjoy the space of a full size home with all the fun amenities then you should stay at Paradise Falls or Gracey Manor.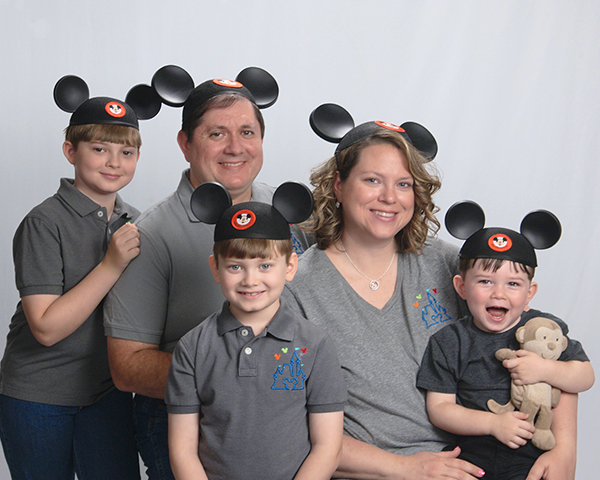 We treat our guests like family.
Allison & Brian, Your Hosts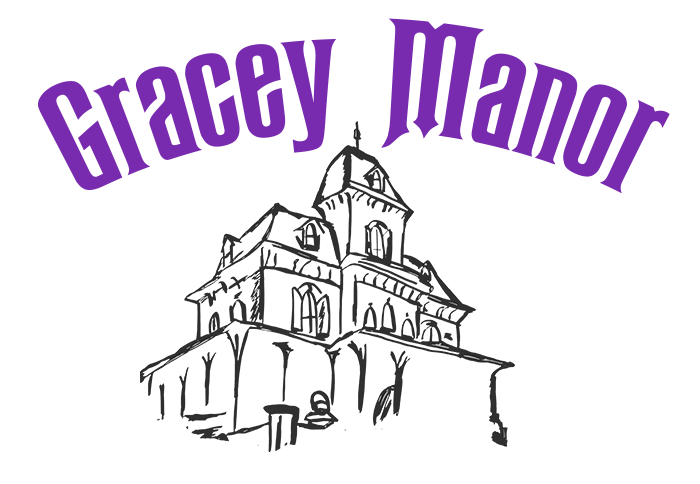 Discover
Paradise Falls
A charming 3 Bedroom, 3 Bath Townhome with Mickey Themed 2 Twin Bedroom, 1 Queen bedroom on main floor and 1 King Bedroom
Discover
Gracey Manor
A luxurious 5 Bedroom, 4 Bath Home with Full Size Pool and Hot Tub with 2 King Beds, 1 Queen bedroom on main floor, 2 Bunk Beds and 2 Twins, featuring a movie theater and game room
Checkin & Checkout
Check in is at 4:00 p.m. Eastern.  If you arrive before check in please message me in advance.  You may also enter and enjoy the Resort Amenities including the resort pool (bring your own towels if prior to check in).  Check out is at 10:00 a.m. Eastern.
Cancellation Policy
50% Deposit is Due at the time of booking.  Remaining balance is due 60 days prior to check in.  A full refund will be allowed within 48 hours of booking (minus any Paypal fees incurred).  100% Refund if over 60 days.  50% Refund between 31-60 days prior to Check in.  No refund if at or under 30 days.
House Rules
Guest will need to sign a Guest Agreement and Agree to Resort and House Rules.
Have a Question?
Talk to the Host
Information
Location & Nearby Attractions
Windsor Hills is perfectly situated in the middle of all the action. Disney World and Universal Resort are just minutes away and shopping and dining are within 2 miles of our homes!
Restaurants
1-2 Miles Away from multiple popular restaurants including: Red Lobster, Cheddars, Texas Roadhouse, Olive Garden, Longhorn Steakhouse, McDonald's, Ford's Garage, Rock Bottom Brewery, Ale House, Margaritaville, Waffle House, Denny's, Perkins, Culver's, Cici's Pizza, Chik fil a, Flipper's Pizza, Giordano's, Joe's Crab Shack and much more.
Sight Seeing
Just 2 Miles from Disney World property, 17 Miles from Universal Studios, 11 Miles from Sea World, and 30 Miles from Legoland, 16 Miles to the Premier Outlet Mall
Shopping
New Super Walmart less than 1 Mile Away, (Starbucks in Out lot) Super Target is 3 Miles Away
The property was amazing! Everything was provided and clean for us when we arrived late the first night! Amazing accommodations, pool was great and the grounds themselves were perfect for our family! Thank you!
The house was just as described and in a great location. The car seat and strollers provided were a great touch, we would definitely stay here again.
We visited Orlando with our almost 2 year old and 5 year old. They absolutely loved the decor. The Harry Potter room was right up my sons alley and our daughter was so excited when she saw the Mickey Mouse wall. We've stayed in Windsor Hills before and like the location. It's close to both Universal and Disney World, and there's a new Walmart just a minute or 2 down the road. Probably one of my favorite features were all the light switches were labe…
See More
Great home and great location. Our family absolutely loves Windsor Hills. Everything about this home was perfect. Conveniently located in Kissimmee. Private and gated community. Heated pool was awesome! Home was lovely with thoughtful furnishings. Our kids loved the Mickey Themed Bedroom. Appreciated that bed rails were available for the kids beds. Would definitely stay here again.
This rental was absolutely perfect. The host provided EVERYTHING you may need or want. The 3 bedroom 3 bathroom is perfect for a large group. The layout worked well, I was with my brother and his family and was able to have my own bedroom and bathroom. The host was always very quick to reply if I had any questions. My family and I thought the place was adorable. It is a must rent and we will be back for sure! It is a 10 star place for us!!!
We stayed here during the pandemic when Disney world shut down. We booked last second once we were in Orlando and our cruise was canceled on us. So we didn't come prepared with supplies or much at all. We are a party of 4 adults and 2 children and this place was well stocked and perfect for relaxing and practicing social distancing. We still used the resort water park and felt comfortable there bc the staff were constantly bleaching the surfaces. The food there was perfect for eating outside and I highly recommend the double cheeseburger. Security here is top notch and we felt super safe. My daughter loved the Mickey Mouse room and the king size bed was super comfortable!!!!!! We slept so well!!!! The water pressure in the shower was perfect and there was plenty of hot water. The Walmart pickup was a breeze too! The owner was fantastic at getting back to me when I had inquiries and check out couldn't have been easier!
Visit Orlando in Style
We Have Vacancy!
Be sure to book early