Magication is a white glove concierge Disney and Universal travel agency.
We go the extra mile to make sure your vacation is extra magical.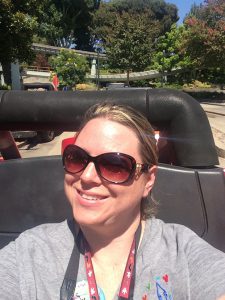 Hi, I'm Allison. My family and I are lifelong Disney and Universal fans. We've gone to Disney World so many times that we've actually lost count. We've also traveled on a Disney Cruise, visited Disneyland multiple times, and enjoyed both Universal Studios Orland and Universal Studios Hollywood. There is so much that Disney and Universal offer that it's nearly impossible to do it all. But that doesn't keep us from trying.
We decided to start our labor of love a few years ago when we started Map the Magic. It's a website for all things Disney and Universal. You can keep current with news, see everything that's going on in the parks and even get help with planning your vacation through our sister site, www.mapthemagic.com.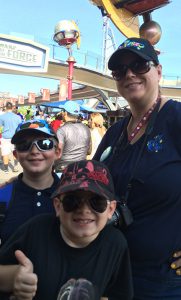 We know that planning a trip to one of the major theme parks or other Disney destinations
can be an overwhelming task
.  Most vacationers don't have the time to do the research and planning, and simply want to go and enjoy themselves.  That's why we decided to expand our operation and created our own Disney and Universal travel agency. 
We are different from most other travel agencies because we ONLY do Disney and Universal destinations, nothing else
.  We are experts on these destinations and can offer you a higher level of service and personal know how that most other agents lack.
Plus, our agency has an absolutely amazing website that we can use together to help plan your trip.  Honestly, I can talk to you about Disney World all day long, but sometimes you just gotta see it to really understand it.  Will a ride be too much for a member of your party? Would my child like this ride, or would it scare them? You can preview rides and pick your favorites and we can include those in your itinerary.
Our agency stands out from the pack in many other ways too…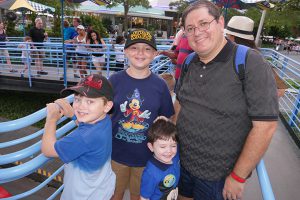 Professional:  We will help you plan your trip and get the most of out of your vacation at the best price available.  Even after you book, we will continue to monitor any special pricing released by the destinations to make sure you don't miss out on any deals.  We will help you choose and even book your dining reservations, as well as advise you on which attractions are best for Fast Passes and how to maximize your use of the Fast Pass system.  We operate with the highest degree of professional integrity so that our clients can be rest assured that their needs are taken care of.
Experienced:  We know a first, or even 10th trip to a major theme park destination can be overwhelming.  That's why we thoroughly vet all of our travel agents and only accept those that have extensive, firsthand experience with Disney and Universal vacation destinations. You will have access to each agent's years of experience in traveling with a wide variety of group.  We can provide advice on where to stay, where to eat and what activities are best for your party.  And all of our Agents have graduated the College of Disney Knowledge and Universal Agent Training as well as keeping up with the ever changing park news and travel information.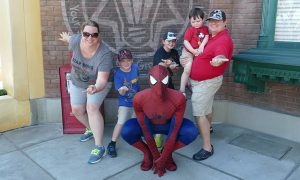 Responsive:
  We know that deals come up often and are sold out quickly.  We will do our best to reach you as soon as any deals that could apply to your trip are released and even notify you if we hear that a deal will soon be released.  If you need changes or have questions at any time prior to travel, our agents will be there to assist you.
Enthusiastic:  All of our Agents are super Disney and Universal fans and are excited to help others plan their own magical vacations to these top notch destinations.  We differ from many other travel agencies in this field.  Do you want to know the best locations to view the fireworks? How to obtain that hard to get reservation? How to make sure your toddler doesn't have a meltdown? The best ways to relax in the resorts? We've got you covered, because we've been there and have done it ourselves, many times. And we are anxious to share that knowledge with you.  We love to parks, the cruises and the adventures and know what a great value they are, and we want to share that enthusiasm with you!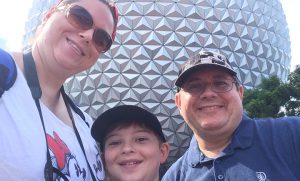 We want you to be comfortable with your choice in travel agent.  Check out our video to get to know us better.  Then Contact Us or fill out our Quote Request Form.
We can't wait to get to know your
vacation dreams and make your wishes comes true!
Added Benefits of Working with Magication:
Free "Thanks for Booking With Us" Gift Cards*
Free "Thanks for the Referral" Gift Cards*
Free Magication Itinerary
Free delivery of your documents**
Free email notifications of your upcoming dates
*for qualifying Disney vacation packages    **(when needed within 48 U.S. contiguous states