A Home Away From Home
Paradise Falls &
Gracey Manor
About Us
A Magical Escape in the Heart of the Action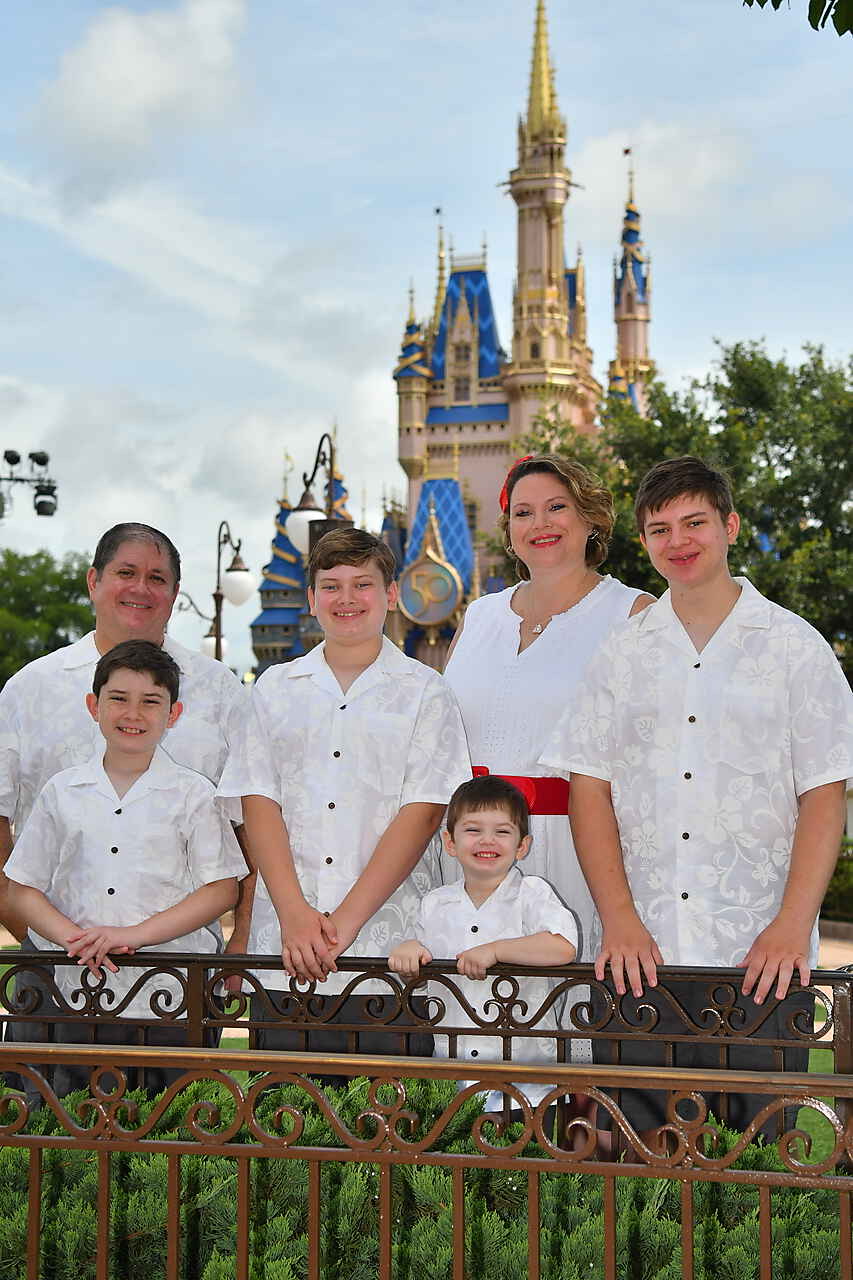 We treat our guests like family.
Allison & Brian, Your Hosts
When you want to stay in the middle of all the fun but enjoy the space of a full size home with all resort amenities then you should stay at Paradise Falls or Gracey Manor.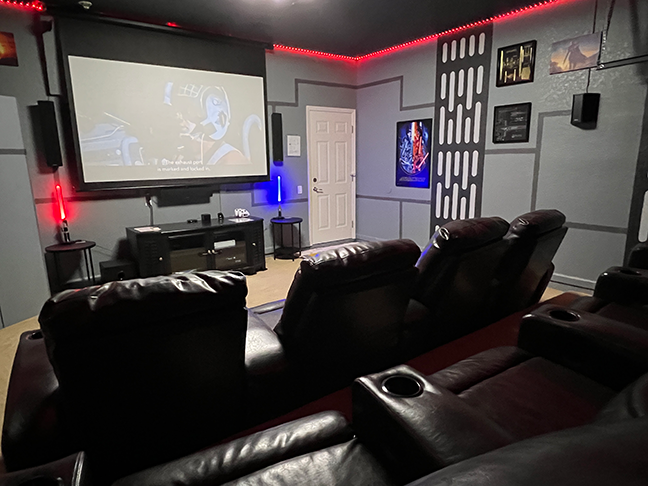 To Book Please Email Allison at allison@magication.net
or call (630) 686-3610
Your comfort and enjoyment are our top priorities

, so please feel free to reach out. We love sharing the magic of Disney and Universal with our guests, and we're excited to be a part of your adventure! 

Our travel agency Magication, also offers planning services if you book your tickets through us

! Wishing you a magical vacation and we can't wait to hear from you!
Discover
Paradise Falls
A charming 3 Bedroom, 3 Bath Townhome with Mickey Themed 2 Twin Bedroom, 1 Queen bedroom on main floor and 1 King Bedroom
Discover
Gracey Manor
A luxurious 5 Bedroom, 4 Bath Home with Full Size Pool and Hot Tub with 2 King Beds, 1 Queen bedroom on main floor, 2 Bunk Beds and 2 Twins, featuring a movie theater and game room
Checkin & Checkout
Check in is at 4:00 p.m. Eastern.  If you arrive before check in please message me in advance.  You may also enter and enjoy the Resort Amenities including the resort pool (bring your own towels if prior to check in).  Check out is at 10:00 a.m. Eastern.
Cancellation Policy
50% Deposit is Due at the time of booking.  Remaining balance is due 30 days prior to check in.  A full refund will be allowed within 48 hours of booking (minus any Transaction fees incurred).  100% Refund if over 30 days.  50% Refund between 30-15 days prior to Check in.  No refund if at or under 14 days.
House Rules
Guest will need to sign a Guest Agreement and Agree to Resort and House Rules.
Information
Location & Nearby Attractions
Windsor Hills is perfectly situated in the middle of all the action. Disney World and Universal Resort are just minutes away and shopping and dining are within 2 miles of our homes!
Restaurants
1-2 Miles Away from multiple popular restaurants including: Red Lobster, Cheddars, Texas Roadhouse, Olive Garden, Longhorn Steakhouse, McDonald's, Ford's Garage, Rock Bottom Brewery, Ale House, Margaritaville, Waffle House, Denny's, Perkins, Culver's, Cici's Pizza, Chik fil a, Flipper's Pizza, Giordano's, Joe's Crab Shack and much more.
Sight Seeing
Just 2 Miles from Disney World property, 17 Miles from Universal Studios, 11 Miles from Sea World, and 30 Miles from Legoland, 16 Miles to the Premier Outlet Mall
Shopping
New Super Walmart less than 1 Mile Away, (Starbucks in Out lot) Super Target is 3 Miles Away
We enjoyed our stay at Allison's place! As a group of 4 adults and one child, we had plenty of room, the place was clean and well stocked, and we enjoyed the community pool and splash pad. We did not end up using the small attached pool but the water felt warm when we put our toes in! We really appreciated the baby proof touches like the gate at the top of the stairs and child-friendly utensils and plates. The drives to Magic Kingdom and Animal Kingdom were easy too.
March 2023
Amy
Great house and super close to all Disney parks. Allison is also super responsive to any question. I would highly recommend this house to anyone!
July 2023
Phil
Prompt communication from the owners, often replying within minutes of a question. Washer broke on day one, but the owners had it replaced within a few days. The furniture and beds were very comfortable compared to other VRBOs and house was clean. The pool was heated from the moment we arrived- great sun on the pool deck in the morning and shade in the afternoon. The theater was awesome and had comfortable chairs. The water park at the community area was great too- nice water slides and a little market with ice cream. There were two playgrounds within walking distance, and a "selfie spot" with a nice sunset view just across the street from our front yard! Would definitely stay here again!!
February 2023
Michelle
Allison's place was great for our family vacation. Very clean and had great amenities. Lots to do for anyone in our family during our downtime. Would absolutely recommend this place.
December 2022
Nicole
Perfect Kissimmee/Orlando vacation rental!
The house was amazing! It's in a great location(especially for Disney)! It's only minutes away from a Walmart, and or a Publix is a little further down the road. There's also a ton of restaurants in the 5-15 minute range. From fast food, to sit down locations, to sweet treats like Krispy Kreme, and or Ice cream spots like Cold Stone, or local favorites. Because traffic is always so crazy in the area, having everything so close to the rental is such a huge bonus compared to some other places we've stayed.
Allison was a great host. She communicated well throughout the entire process, and was quick to respond when we had any questions or concerns.
There are a lot of options in the Kissimmee/Orlando area, but it's difficult to know the good from the bad just by looking at pictures on your phone or computer. This is definitely one of the good, and we can't wait to book our next stay!
The property was amazing! Everything was provided and clean for us when we arrived late the first night! Amazing accommodations, pool was great and the grounds themselves were perfect for our family! Thank you!
April 2021
Great home and great location. Our family absolutely loves Windsor Hills. Everything about this home was perfect. Conveniently located in Kissimmee. Private and gated community. Heated pool was awesome! Home was lovely with thoughtful furnishings. Our kids loved the Mickey Themed Bedroom. Appreciated that bed rails were available for the kids beds. Would definitely stay here again.
My husband and I thoroughly enjoyed our stay at Allison's home!

A few things that stood out to us:
1. Allison's quick responses to our questions before and during our stay
2. The home was beautifully furnished and very clean. Attention to the little details was obvious!
3. Responsive and helpful management company. We needed to contact the management company about the pool while we were at Allison's home; the company representative was quick to respond and very helpful.
4. Allison's graciousness and professionalism. My husband and I needed to leave a couple of days before our check-out date; Allison was quick to issue a refund for unused days—much appreciated!!
I highly recommend Allison's home and plan to return!
Thank you, Allison, for a memorable 10th anniversary trip to Windsor Hills!!
December 2022
This rental was absolutely perfect. The host provided EVERYTHING you may need or want. The 3 bedroom 3 bathroom is perfect for a large group. The layout worked well, I was with my brother and his family and was able to have my own bedroom and bathroom. The host was always very quick to reply if I had any questions. My family and I thought the place was adorable. It is a must rent and we will be back for sure! It is a 10 star place for us!!!
We stayed here during the pandemic when Disney world shut down. We booked last second once we were in Orlando and our cruise was canceled on us. So we didn't come prepared with supplies or much at all. We are a party of 4 adults and 2 children and this place was well stocked and perfect for relaxing and practicing social distancing. We still used the resort water park and felt comfortable there bc the staff were constantly bleaching the surfaces. The food there was perfect for eating outside and I highly recommend the double cheeseburger. Security here is top notch and we felt super safe. My daughter loved the Mickey Mouse room and the king size bed was super comfortable!!!!!! We slept so well!!!! The water pressure in the shower was perfect and there was plenty of hot water. The Walmart pickup was a breeze too! The owner was fantastic at getting back to me when I had inquiries and check out couldn't have been easier!
Visit Orlando in Style
We Have Vacancy!
Be sure to book early