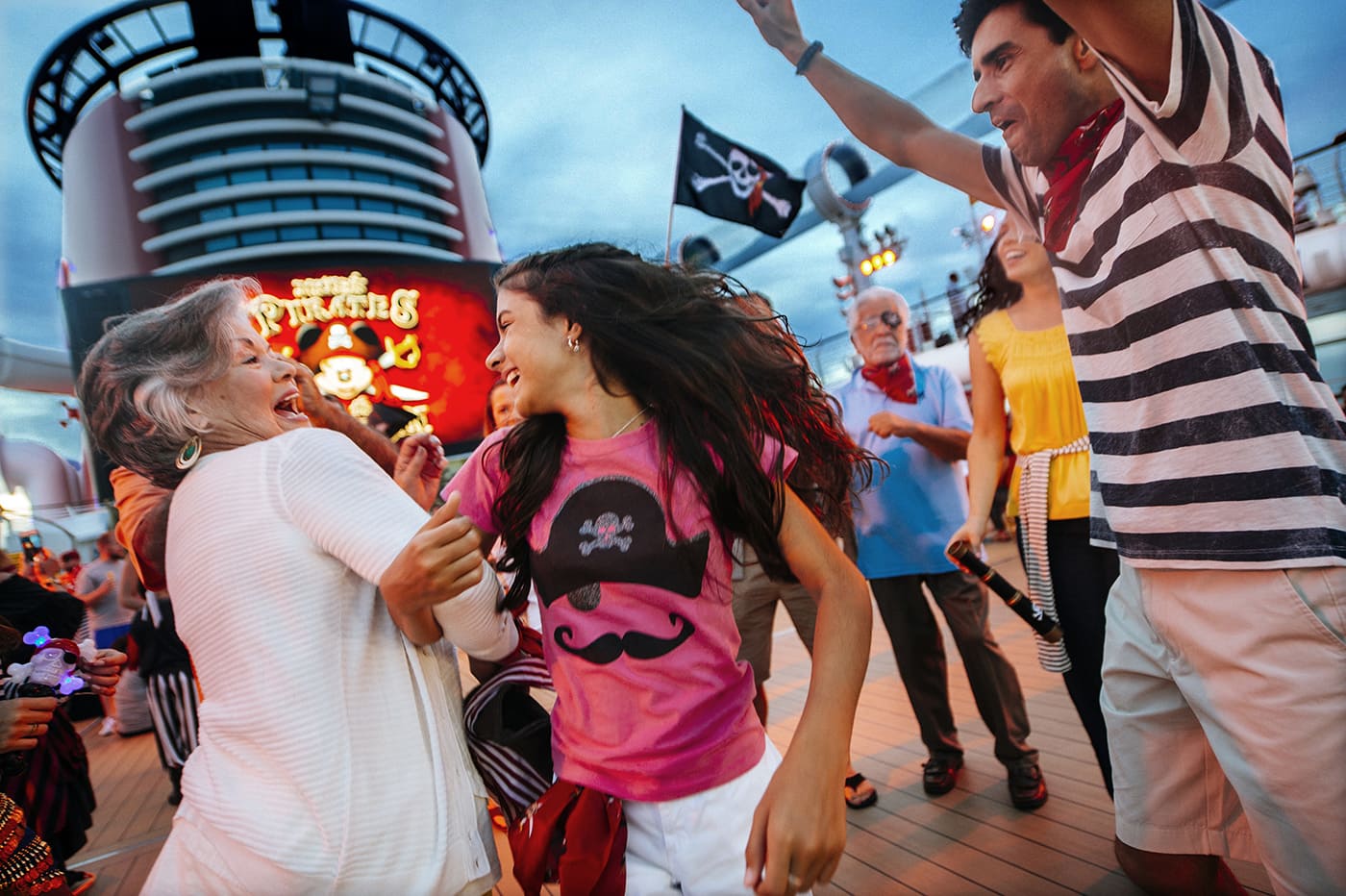 Leave your worries behind and escape to a private island paradise in the Bahamas or far-off adventures all while being treated like a prince or princess with the often imitated, but never duplicated, Disney level of service.  And don't even give it a second thought that children will be on the cruise with you.  We've personally been on the boat prior to having any children of our own and Disney did an amazing job of sectioning off many adults-only areas, and kids-only areas, so that everyone in your party will get the fun and relaxation that they need.
PLANNING

The level of planning a Disney Cruise vacation does not rise to the intricate planning of a trip to Disney World.  However, you do want to have a plan in mind.  There is so much to do on the cruise ships, you don't want to miss out of any of your must sees.
BOATS
Disney currently has 4 cruise ships each offering different entertainment, dining and destinations.
The Disney Magic features:
Marvel's Avenger's Academy for the kids
Bibbidi Bobbidi Boutique
Edge and Vibe clubs for teens & tweens
Senses Spa & Salon for the adults
Chill Spa just for teens
Tangled – the Musical
Intimate dining at Palo and the AquaDunk water slide for the thrill seeker
The Disney Wonder features:
Toy Story – the Musical
Edge and Vibe clubs for teens & tweens
Vista Spa & Salon for the adults
Enjoy the Animator's Palate where the story unfolds around you as you dine.
The Disney Dream features:
Star Wars: Millennium Falcon and Disney Infinity Kids club
Bibbidi Bobbidi Boutique
Disney's Believe, Villains Tonight! Musical
Edge and Vibe clubs for teens & tweens
Chill Spa just for teens
AquaDuck waterslide which sends you over the edge of the boat!,
You can also enjoy the Animator's Palate, among other dining options.
The Disney Fantasy features:
Disney's Aladdin – a Musical Spectacular
Bibbidi Bobbidi Boutique
Edge and Vibe clubs for teens & tweens
Chill Spa just for teens
AquaDuck waterslide
Choose either Palo or Remy for adult only dining experiences.
Each ship also features an all ship pirate party and private fireworks off the deck of the boat!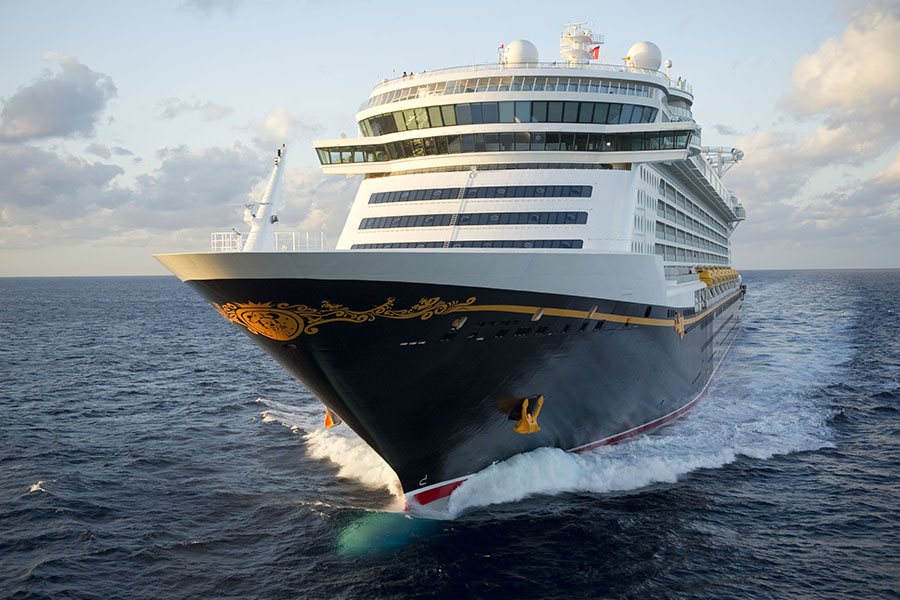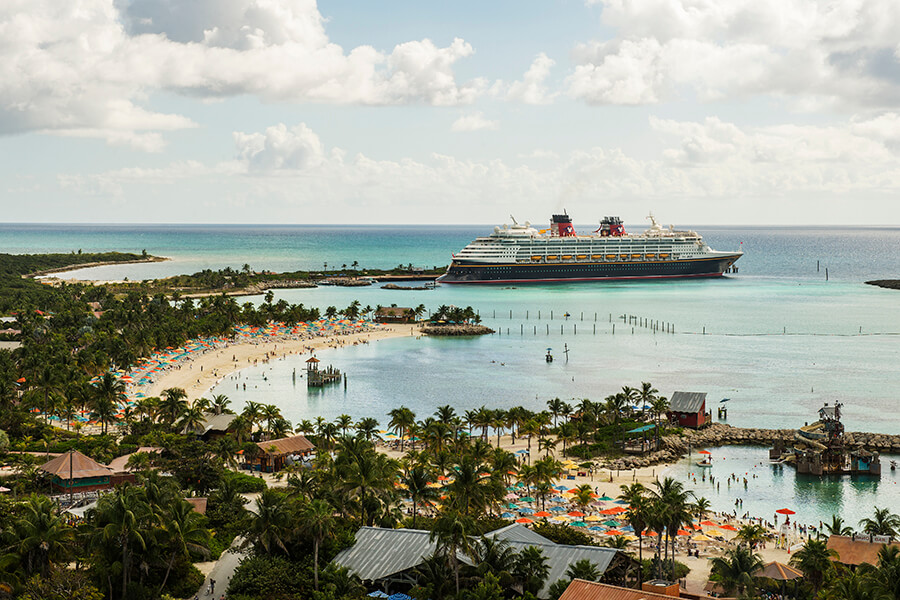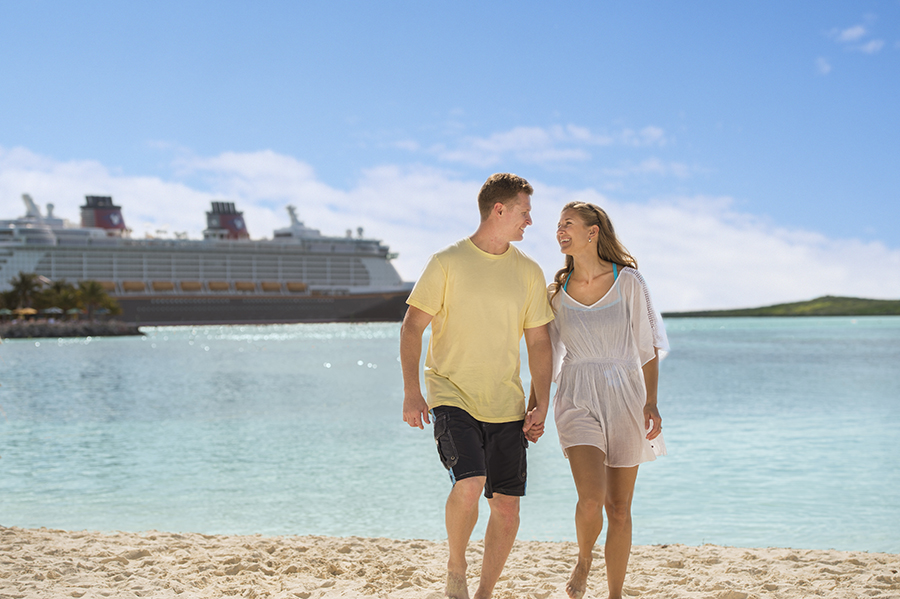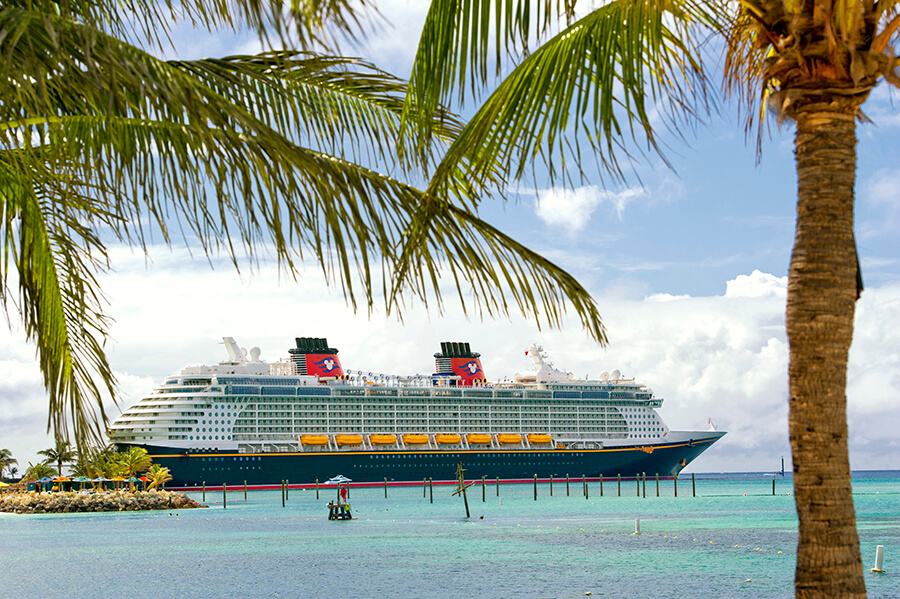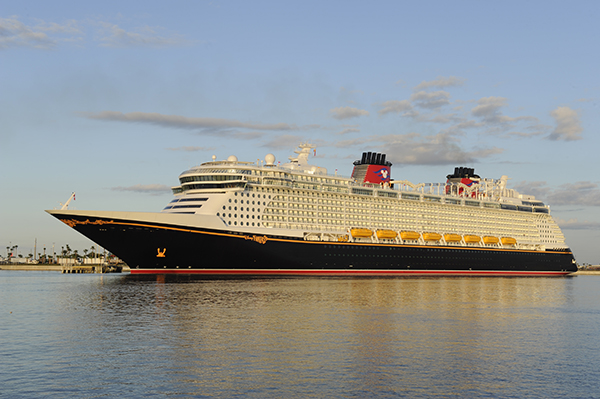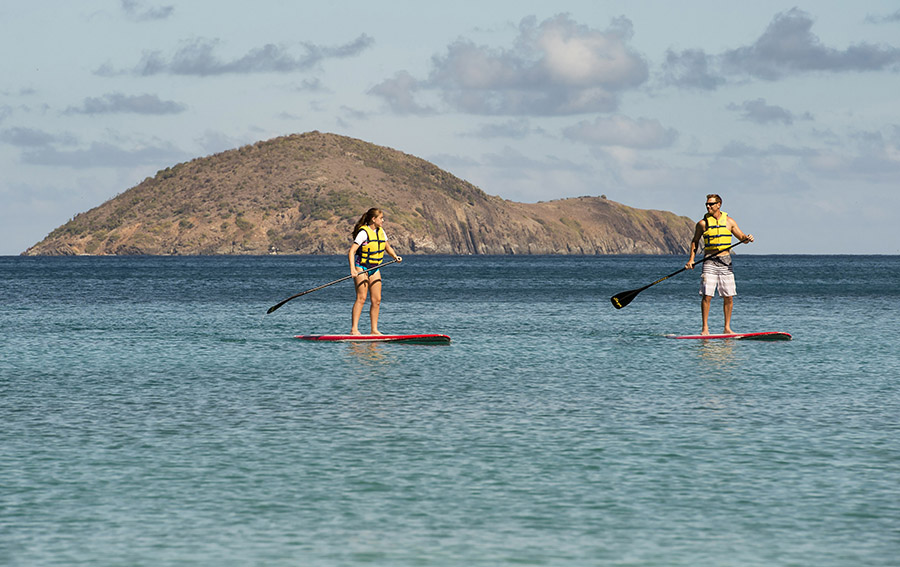 DESTINATIONS

Disney offers a nice variety of cruises including magical destinations in the Bahamas, the Caribbean, Mexico, the Californian Coastline, Canada, Alaska, the Mediterranean and several European Adventures including the Norwegian Fjords and the British Isles.  Each offering you the excitement, indulgence and adventures that your heart desires.  Where will your heart lead you next?
ACCOMODATIONS
There are many options that can accommodate your budget and party size, from an inside stateroom with a magical portal, to an ocean view room with a large portal with a built in seat or an ocean view room with a private veranda. Rooms can accommodate 1-5 people with fold down bunk beds and a sofa sleeper as an option.  We can help you navigate the deck plans for each boat and find the best accommodation for you.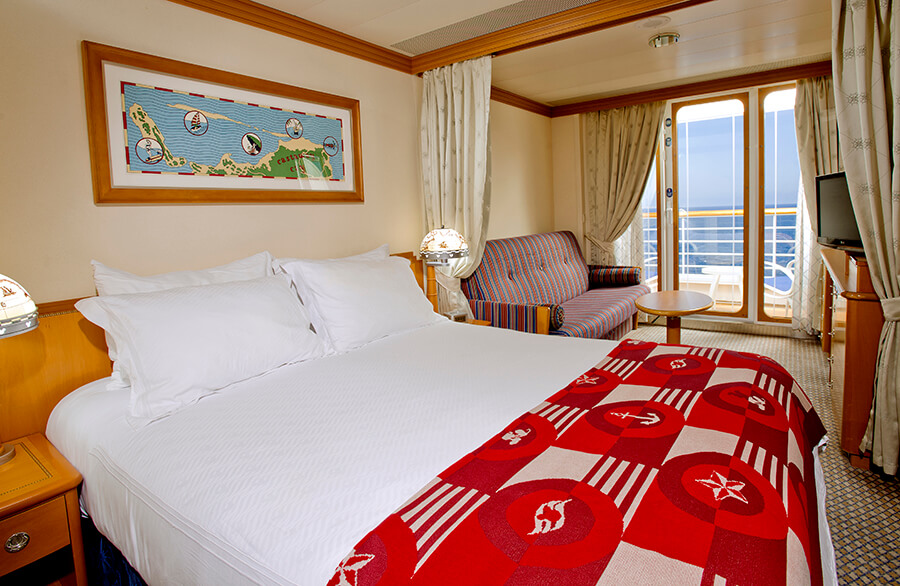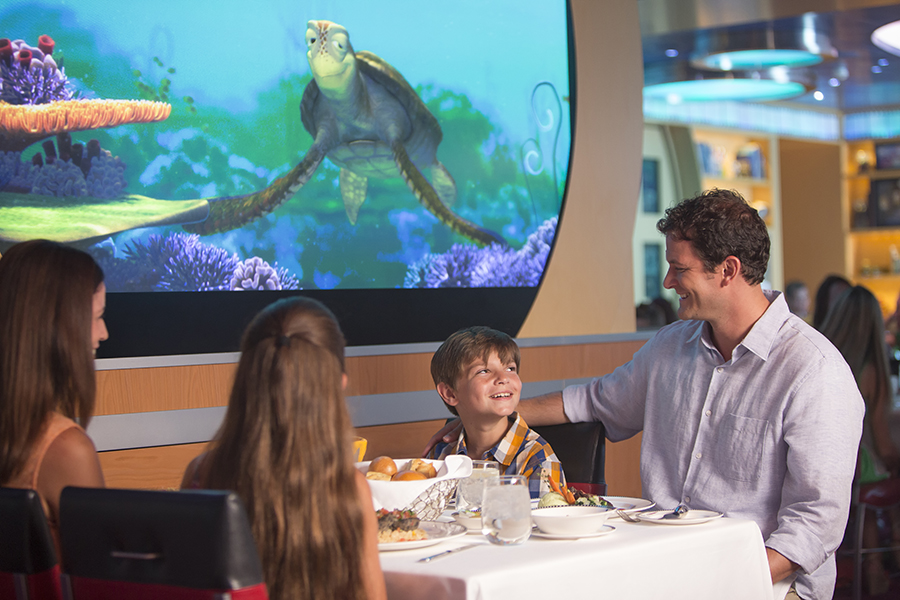 DINING
There are many dining options on a Disney Cruise.  During the day enjoy a casual buffet breakfast or lunch or a quick snack, poolside dining or 24-hour room service.  Each evening you can enjoy a special enchanting dinner at one of the ship's table service restaurants.  Or enjoy an adult only luxurious dining experience at Palo or Remy.  There's something to satisfy everyone's taste.
RECREATION

If you look forward to relaxation, then you are in for a treat.  Relax on the deck while soaking in some rays, or float in the adult only pool or treat yourself to the on boat spa experience.  If you're looking for a some family time then you'll enjoy the character meet 'n greets or the Broadway-style musicals on board.  Kids looking for some time away from the adults? Each ship offers a nursery with imaginative play areas for children under 3 for an additional charge (reserve your spot ahead of time).   There are also the Edge and Vibe clubs for with plenty of interactive fun for teens & tweens.  And that's just while you're on the boat.  There's so much to do once you reach port with great excursions for the whole party!