We want you to be comfortable with your choice in travel agent.
Check out our agent bios below to get to know us better.
Then Contact Us or fill out our Quote Request Form.
We can't wait to get to know your vacation dreams and make your wishes comes true!
Jean J.
AGENT & DISNEY MAVEN
My history with the Mouse…
My love of Disney started in seventh grade when I did my book report on Walt Disney. I was amazed at all the things that he had accomplished in his life, all of the wonderful magic that he created and all of the gifts he had and shared with the world. Who wouldn't want to be like Walt!
My first time at Disney World was 1985 with my best friend Kathy and her family. Man did we have fun! Now my family and I try to go every year. We started this tradition when my son was 7 (1999) and we have loved seeing the parks evolve and grow every year. Even the most seasoned Disney traveler can find new and exciting things to do after their hundredth visit. As Walt said "Disneyland will never be completed. It will continue to grow as long as there is imagination left in the world." And it is true! We find something new to do every year, whether it be a new resort to stay at, a new restaurant to dine in or even new lands being born every year (pandora, Toy Story and now the upcoming Star Wars Land.)
A self confessed Disney-Dork…
I don't care how old I get I will tear up every time I see Cinderella's Castle, I will always get giddy with I get ready to ride Pirates and I will forever get my spot for the 3pm parade! I will never be too old to hug Pooh Bear or bounce with Tigger. I will always be a Disney Dork!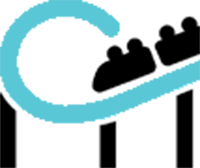 My Favorite Rides:  Tower of Terror. You know what's coming, but you don't know when! Pirates, I just love that smell of the water. The Many Adventures of Winnie the Pooh. I mean come on, it's Pooh!
I love, and I mean love the rides, every single one of them. I love the dining options and I love meeting the characters. I am a scrapbooker so getting as many pictures as possible are so fun for me.
Special Personal Experience:  Things I can help with are multi-generation planning as it is always me, my mom and my son. Also Adult only trips as we are all adults now and handicap accessibility as my mom now uses a walker (probably graduating to a scooter soon. Special occasions are also one of my strong suits as I have a degree and background in meeting and event planning. Spreadsheets are my life when it comes to Disney organization!
Specializing In: Disney World, Disneyland, Multi-Generational Travel, Special Occasion Planning, Traveling with toddler, infants, children, adults, Honeymoon Planning