Star Wars: Galaxy's Edge Opening Dates Announced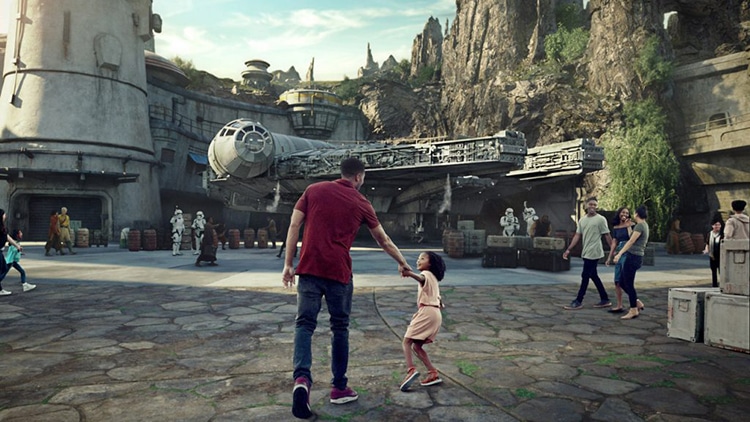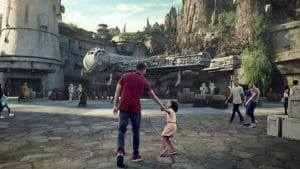 (c) Disney
Star Wars: Galaxy's Edge to Open May 31 at Disneyland Resort and August 29 at Disney's Hollywood Studios in Walt Disney World Resort. Due to high demand Disney has decided to open Star Wars Land in Phases.  Both locations will be a Phase 1 opening.  You'll be able to enter Star Wars Land and enjoy the Millenium Falcon: Smuggler Run adventure, sample galactic food and beverage and shop to your heart's content.  However, the Star Wars: Rise of the Resistance ride will not be open until Phase 2.  The opening date for Phase 2 is yet unknown.
Smuggler's Run, due to open during Phase 1, takes you on an immersive adventure of epic proportions as you pilot the Millenium Falcon in a one of a kind ride experience.  Rise of the Resistance will land you in the middle of a climactic battle between the First Order and the Resistance.
Guests planning on attending at Disneyland have a little extra planning to do.  Due to the expectation of large crowds, in order to enter Star Wars Land all guests will need to make a no-cost reservation to enter the land.  Guests staying on property will be assigned a reservation time for during their stay.  While no reservation is required at the Disney World location.  However, capacity is limited.  Access will not be allowed during Extra Magic Hour at Disneyland or but will be available during Extra Magic Hours at Hollywood Studios.
This will be a crowded time to visit the most awaited park opening ever!  Be sure you work with a Magication travel agent in order to increase your chances of seeing this amazing land!