Top 10 Reasons to Work with Magication

Disney pays us to take care of you: You will pay the same amount for your vacation whether you book directly on your own, or take advantage of the expertise of one of our Experienced Travel Agents.
Customize Your Experience

: When you work with one of our amazing agents, you will have someone to talk about everything you are hoping for your magical vacation, and they will help you make it come true. From celebrating a birthday, anniversary or milestone, or traveling with a multi-generational family and much more. A Magication Agent knows just how to make your trip extra special.
We do the work for you

: Do you want to track your dining dates and get up a 6:55 a.m. Eastern to get your dining reservations? Or sit on hold for hours at a time to take care of a change on your reservation?  It's not a joy, but our Agents will do so happily to make sure you are taken care of.
Use Our Experience

: All of Magication's travel agents have in person experience at the parks. We could close our eyes and walk through the park in our minds. We know each restaurant and ride like the back of our hands.  Use our extensive bank of Disney knowledge to your benefit!
Someone is in Your Corner

: If you book your Disney vacation on your own, then you are on your own to track your dates, make dining, figure our Disney Genie, Disney Genie+ and Lightning Lane systems, to know what rides are appropriate for different members of your party, to find transportation, to make your own itinerary, to navigate food allergies, to find the perfect on site resort and so much more. Why not use our FREE services to book your magical vacation?
Coordinate with Larger Travel Groups

: Traveling with extended family, friends, or a sports group? We can help you coordinate everyone's travel arrangements and help you when you're in the parks.
Save Money

: Our Agents keep an eye out on special rates or packages offered and see if they will help you save money on your booked trip.

Transportation: We can arrange for transportation to and from the airport both at home and at Disney destinations. We have reputable service providers that we work with to make sure you are well taken care of.
Help Navigating Special Needs

: Our Agents have experience with helping guests navigate the parks with special dietary needs including gluten free, dairy free and other dietary needs like celiac disease. We can help you plan ahead to make sure you are comfortable with your dining options.
Whether you have a wheelchair or scooter or special needs, we can help you! Our Agents have the knowledge to help you navigate the parks using Disney's Disability Access Services, how to qualify and how to use it throughout the day.
Feeling Overwhelmed?
If all of this information is making your head spin like you're on the tea cups then give us a call.  We will do all the planning, with expert care, taking into consideration all of the needs of each member of your group. 
All of our services are Absolutely Free to you!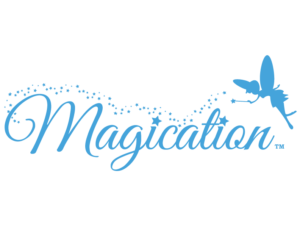 630-686-3610




allison@magication.net